Asistencia a Migrantes (RO)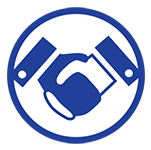 Recent Submissions
El presente diagnóstico se propone aportar elementos para el diseño y la implementación de estrategias, tanto a nivel nacional como regional, para el abordaje de la trata de personas, especialmente en el contexto del flujo ...

This publication is a historical compilation of 15 years of the SACM. The document analyses the evolution of the regional meeting and its importance as a forum for dialogue for South American governments to achieve consensus ...

Esta publicación presenta una memoria del taller "Iniciativas regionales para la identificación y atención de niños, niñas, y adolescentes migrantes" que tuvo lugar los días 13 y 14 de julio en la ciudad de Asunción, ...